OUR WINES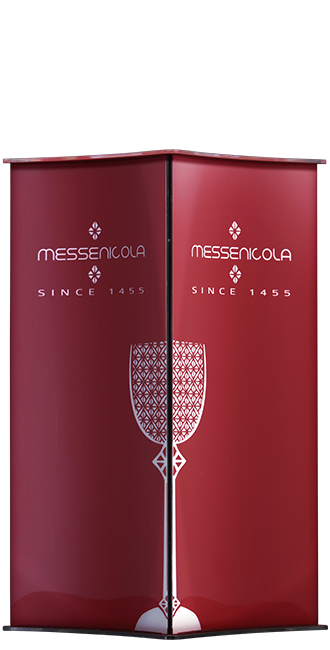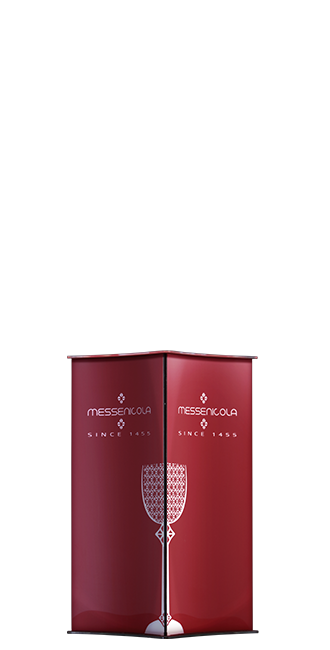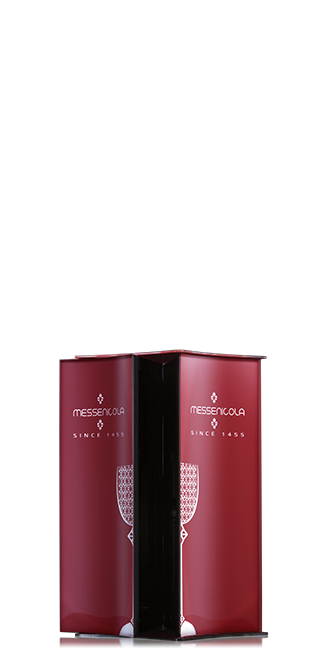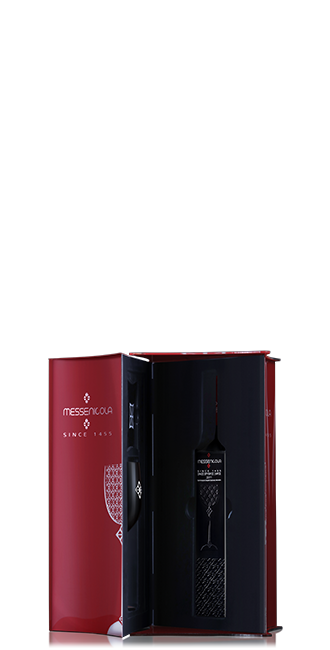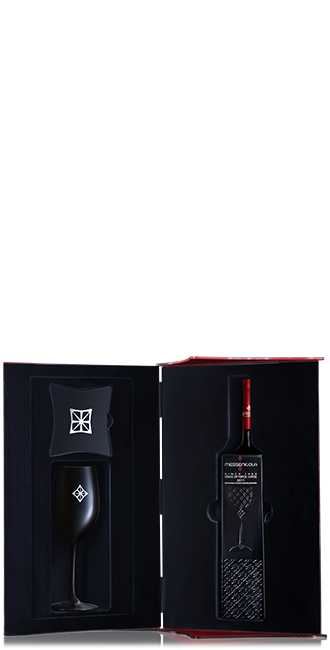 MESSENICOLA GIFT EDITION
GET THE WHOLE PICTURE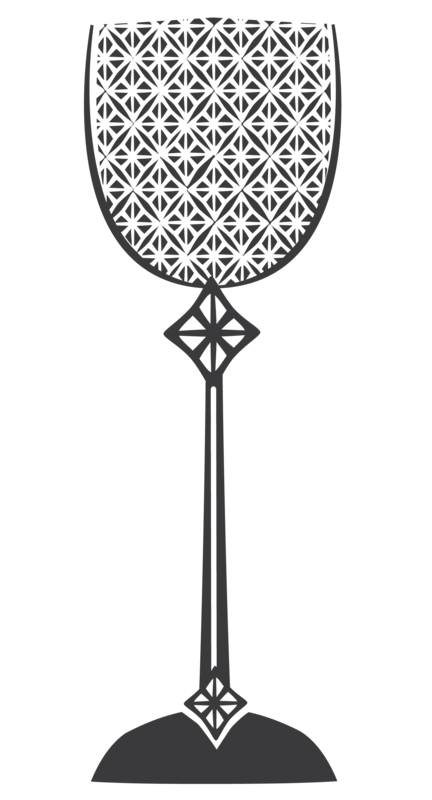 You want them all! The first step to enjoying life is acceptance.
And you'll find the best reason to start in this box.
Give the deep red as a gift. To yourself or whoever you want. The gift is the reason for us to get together.

The deep red comes alive in this packaging.
The diamond shape, which is the central motif to the Messenicola brand identity, inspires and gives its shape to a unique PET box lined with black velvet inside. It is also imprinted on a Plexiglas coaster and on a black crystalline wine-tasting glass.
Most importantly, inside is a unique square black bottle containing a very special deep, red wine.